Product Name: High Pure Full Spectrum CBD Oil 80% + Appearance:Brown yellow
Form:Oil Specification:80% CBD, total Ingredients 80%-90%
Part:Leaf and Flowers Active Ingredient:CBD,CBDV,CBG, so on
Extraction Type: Solvent Extraction Test Method: HPLC
Packaging: Medicinal aluminum bottle CAS No:13956-29-1
Place of Origin: Yunnan, China Part Used:Leaves and Flowers
Grade: Top Grade MOQ: 1kg
Brand Name: MiSo Shelf Life:Shelf Life:

Supply Ability:200 Kilogram/Kilograms per Week
Sample: Glass bottle
other: 500 ml/1 L/ 5 L/30 L Medicinal aluminum bottle
| | | | | |
| --- | --- | --- | --- | --- |
| | Quantity(Grams) | 1 - 200 | 201 - 1000 | >1000 |
| | Est. Time(days) | 5 | 7 | To be negotiated |



Hunan MiSo Biosciences Co., Ltd. as a Subsidiary and International exclusive distributor of Hunan FangSheng Pharmaceutical Co., Ltd. (stock code 603998), is founded in 2020 and located in Changsha National High-tech Industrial Development Zone ,Hunan province, China. Being one of the biggest hemp extract manufacturers, our factory has obtained Licenses of Industrial Hemp Breeding, Planting and Extraction. We have a 8 million square meters planting base in Yunnan province, and will be triple until 2023.

Our best full spectrum CBD oil is extracted from industiral hemp by countercurrent chromatograph (HSCCC) for HEMP purification using new liquid-liquid partition chromatography (LLPC). A full-spectrum extract pulls much more than just CBD or THC from the hemp plant. It includes a variety of cannabinoids like CBDV, CBC, CBN, THCV, CBG, terpenes, and sometimes even additional plant lipids. Moreover, our best full spectrum CBD oil contains all the healthy compounds,including Vitamins, Minerals and etc. Its 100% natural and entourage effect is unrepeatable.
| | | |
| --- | --- | --- |
| | Product Name | Full Spectrum CBD Distillate |
| | Color | Golden, or brown-yellow |
| | Molecular Formula | C21H30O2 |
| | Molecular Weight | 314.46 |
| | Melting Point | 65℃ - 67℃ |
| | Content | 80%+ CBD |
| | Shelf Life | 24 Months |
Why Choose Full Spectrum CBD Oil from MISO?
Hunan MiSo Biosciences Co., Ltd. is not only a trading a company, but also a manufacture now. Because our factory is one of our shareholders. Pharmaceutical based productive standards and manufactorying shop, enough planting, enough biomass for processing, and manpower for manufactory, all these gurranttee our productive capacity and quality. If you are still searching for a best full spectrum CBD oil wholesaler, trust us and you will have a stable supply chain.
Choose MISO, you will have our warm service. Believe many people have such a experience that there are always so many troubles when you proceeding a wholesale procument. The most important thing on this time is that your saler is always behind you and supportting you. Believe us, we will never give up if you not.
Doubt on our quality? Our best full spectrum CBD oil is tested not only by our own, as well as third party labs. Also if our testing lab can not gain your faith, let us know, we will try to meet your requirements as special cases. Also, samples are available. If you have an interest, do not hesitate to contact our sales. Believe us, it will be a nice try.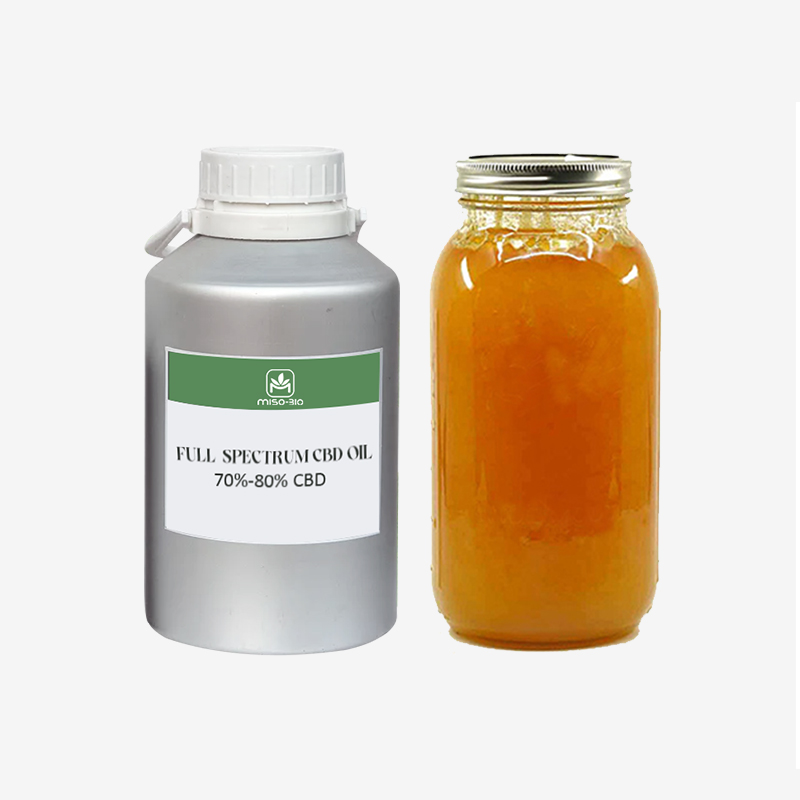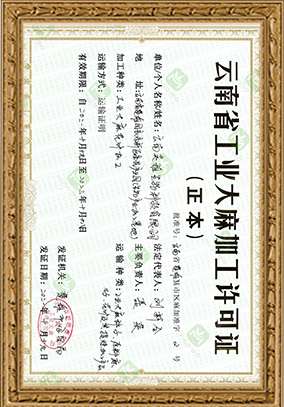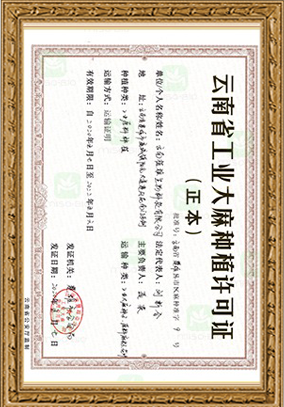 Q1. How to confirm the product quality before placing the order?
A1. Sample could be provided, and we have the inspection report issued by an authoritative third-party testing agency.
Q2. Does Miso have business relationships in other countries/regions in the world?
A2. Yes, there are some strategic partners in the United States, Canada, Australia, and Europe.
Q3. Does Miso sell industrial hemp flowers and seeds?
A3. Not for sale.
Q4. Is it workable to visit the factory?
A4. Yes, the visitor should provide relevant information according to the regulations, and normally make an appointment 2 weeks in advance.
Q5. Is it legal to buy and transport cannabidiol (CBD) in China? Can it be exported legally?
A5. In China, it is currently limited to R&D and production in the cosmetics industry and R&D in other industries; the product can be legally exported to legal countries and regions out of China.
Q6. Is it possible to stably supply tons of capacity per year?
A6. Yes, we have enough capacity.