Product Name: CBDV Oil 50%~60% CAS No.: 24274-48-4
Form: Powder Appearance:Brown to brown black distillate
Part: Leaf and Flowers Specification: 50%~60%
Extraction Type: Solvent Extraction Active Ingredient: CBDV, CBD
Place of Origin: Yunnan, China Test Method: HPLC
Grade: Top Grade MOQ: 100g
Brand Name: Miso Shelf Life: 24 Months
Model Number: CBDV Oil
Supply Ability:100Kilogram/Kilograms per Month
Inner packing: Hpolyethylene bag;
Outer Packing: Carton
Quantity(KG): 1 - 100/7days; 101 - 1000/15~30days; >1000 To be negotiated
CBDV is Cannabidivarin. Our top CBDV oil with high pure of 60%, derived from best qualified industrial hemp, and processed, isolated and packaged under strict monitoring and testing, with stable supply.
How is CBDV relevant to CBD? Structurally speaking, CBDV is more of brother to CBD. Clinically speaking, CBDV delivers the same benefits as does CBD. Generally speaking, hemp strains that are high in CBD but low in THC can produce above-the-average level of CBDV. It also reduces or even eliminates nausea associated with several conditions and helps to reduce inflammation throughout the body. CBDV is also beneficial in the treatment of pain and mood disorders.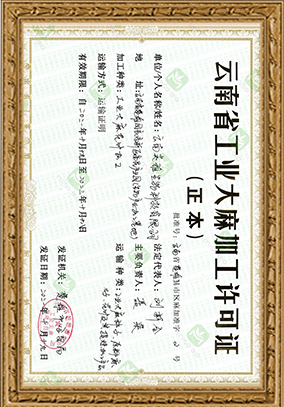 Q1. How to confirm the product quality before placing the order?
A1. Sample could be provided, and we have the inspection report issued by an authoritative third-party testing agency.
Q2. Does Miso have business relationships in other countries/regions in the world?
A2. Yes, there are some strategic partners in the United States, Canada, Australia, and Europe.
Q3. Does Miso sell industrial hemp flowers and seeds?
A3. Not for sale.
Q4. Is it workable to visit the factory?
A4. Yes, the visitor should provide relevant information according to the regulations, and normally make an appointment 2 weeks in advance.
Q5. Is it legal to buy and transport cannabidiol (CBD) in China? Can it be exported legally?
A5. In China, it is currently limited to R&D and production in the cosmetics industry and R&D in other industries; the product can be legally exported to legal countries and regions out of China.
Q6. Is it possible to stably supply tons of capacity per year?
A6. Yes, we have enough capacity.