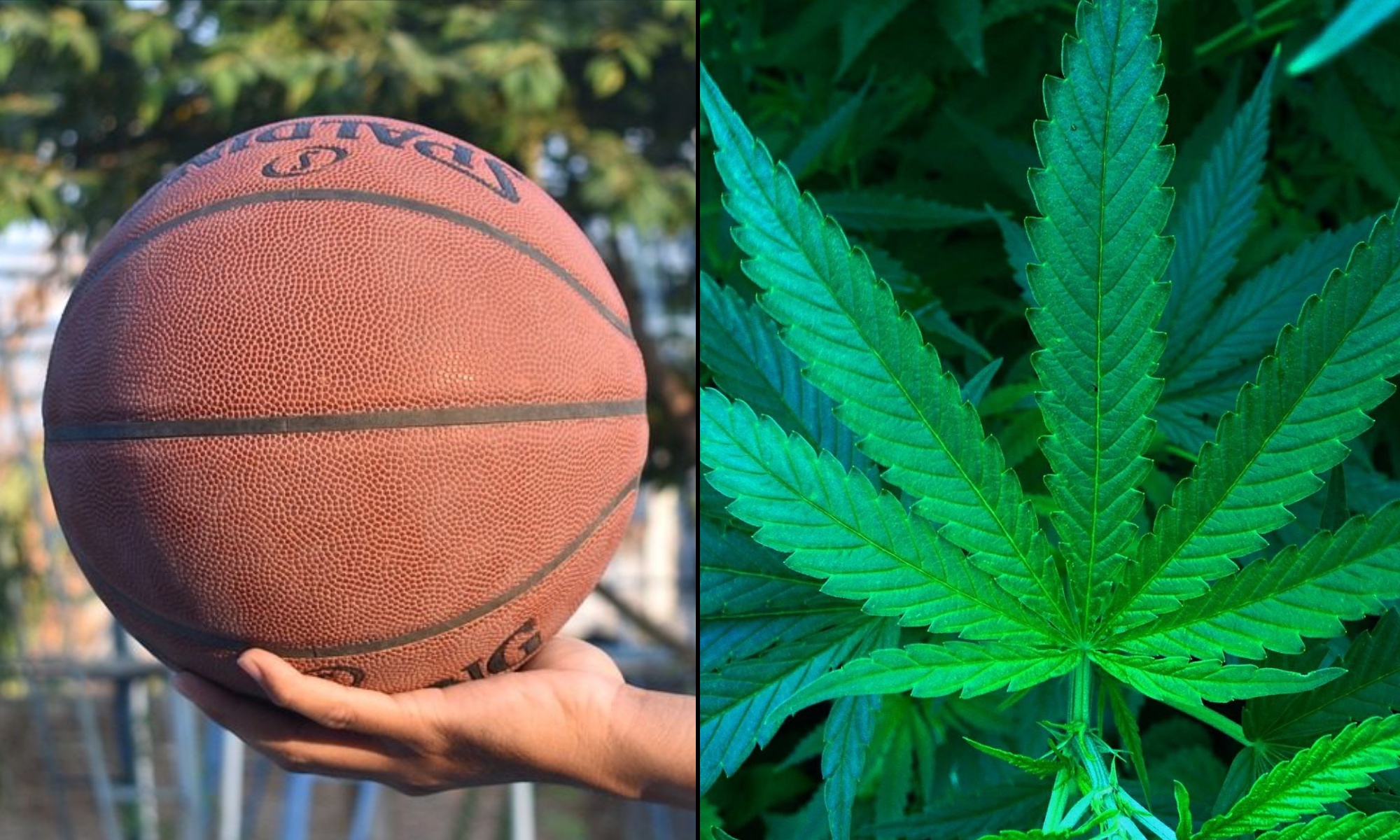 This report came from Marijuana moment published on October 19 by Kyle Jaeger.
For last two seasons, NBA reported that would not RANDOMLY TEST PLAYERS FOR MARIJUANA. The reports can be referred from below links:
https://www.nba.com/news/nba-will-not-randomly-test-players-for-marijuana-again-this-season
https://nba.nbcsports.com/2020/06/09/report-nba-wont-test-players-for-marijuana-in-disney-world-bubble/
For the third season in a row, the National Basketball Association (NBA) will reportedly not be randomly testing players for marijuana—a policy that insiders expect could become permanent.
Players can still be screened for probable cause during the 2022-2023 season, but sports journalist Ben Dowsett said league sources told him random testing for cannabis will continue to be suspended, as it was for the first time in the height of the coronavirus pandemic.
NBA Commissioner Adam Silver signaled in late 2020 that the policy could eventually become codified after the league initially suspended cannabis testing when players competed in a quarantined "bubble" in Orlando earlier that year.
"We decided that, given all the things that were happening in society, given all the pressures and stress that players were under, that we didn't need to act as Big Brother right now," he said at the time. "I think society's views around marijuana has changed to a certain extent."
Rather than mandate blanket tests, the commissioner said the league would be reaching out to players who show signs of problematic dependency, not those who are "using marijuana casually."
Now, Dowsett says after talking to his sources he expects "a permanent removal of random marijuana testing to be a topic during upcoming [collective bargaining agreement] negotiations" between the league and its players association.
The journalist was previously the first to report the extension of NBA's no-cannabis-testing policy for the 2020-2021 season.
That was later extended again to the 2021-2022 season.
MLB, one of the most progressive professional sports leagues when it comes to cannabis policy, recently signed a CBD company to serve as the league's first-ever cannabis sponsor—with plans to promote the business at the upcoming World Series.
MLB has stood out among other professional sports leagues as more willing to respond to the changing marijuana policy landscape. For example, it clarified in a memo in 2020 that players will not be punished for using cannabis while they aren't working, but they can't be personally sponsored by a marijuana company or hold investments in the industry.
A number of athletic governance bodies have recently relaxed rules around cannabinoids as laws change and medical applications become more widely accepted.
UFC announced last year that they would no longer be punishing fighters over positive marijuana tests, MMA Fighting reported.
"There's opportunity across sports," UFC SVP/Global Partnerships Paul Asencio told SBJ. "I don't think every team will have a ([CBD] partner, but probably every league will. It's just a really good connection and marketing platform, because professional athletes are using these products and will continue to."
Separately, students athletes that are part of the NCAA would no longer automatically lose their eligibility to play following a positive marijuana test under rules that are were recommended by a key committee earlier this year.
Meanwhile, the NFL's drug testing policy already changed demonstrably in 2020 as part of a collective bargaining agreement.
NFL players no longer face the possibility of being suspended from games over positive tests for any drug—not just marijuana—under a collective bargaining agreement. Instead, they will face a fine. The threshold for what constitutes a positive THC test was also increased under the deal.
Marijuana icon Snoop Dogg, who was featured at the Super Bowl halftime show this year where an ad separately aired that indirectly supported legalization, argued that sports leagues need to stop testing players for marijuana and allow to them to use it as an alternative to prescription opioids.