June 18 2022, our mother company Fangsheng Pharmaceutical Company has held company sports meeting to celebrate its 20th birthday.
The company sports meeting started along with entrancing line and cheerful music. National flag square, company flag square and sports flag square marched the leaders'rostrum with eight representative team following who would attend game this time. With high spirits, loud slogans and neat steps, each phalanx has been inspected by the leaders of the rostrum. During inspection time, each team made their special show and gained applause and cheers.
After the square parade, the head of Fangsheng family Mr. Zhang Qinghua delivered his passionate opening speech and announced the opening of the games. Mr. Zhang shared his wonderful experiences as the founder of Fangsheng group. Over the past 20 year, Fangsheng has grown up step by step, running from a dozen people on the beginning to three thousands of team now, and from a pharmaceutical factory to a group company who owns dozens of molecular companies. Now, Fangsheng's business has extended from Changsha to whole China region and international market. During the speech, Mr. Zhang has expressed his great grateful to all the old employees for their loyalty and perseverance, to all the new employees for their hard work, and to everyone for their unwavering choosing and dedicating their most precious youth to Fang Sheng.
The sports meeting combined with two parts: competitive contest and funny contest. The players showed no weakness, and their ambitious for the first place. The first team which MiSo team taken has won the first place. On the both side of runway came with cheers, shouts here and there. When played fun contest, the most important thing was the cooperation among players. In line with the principle of "friendship first, and competition second", we fought hard on the field, shook hands and smiled off the field. We made a wonderful competition which fully demonstrated the passion, positive enterprising, hard work, unity and cooperation spirit of Fangsheng.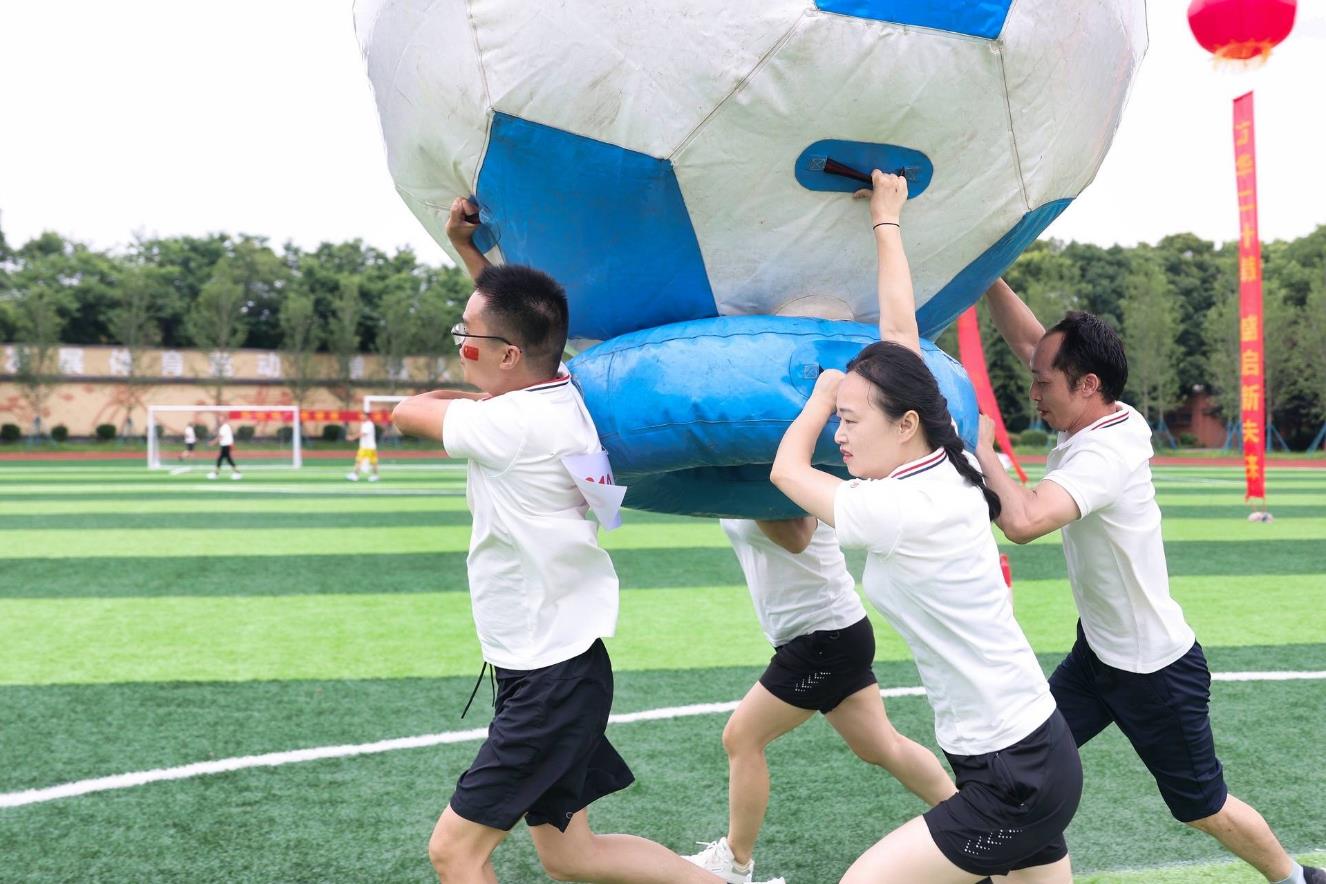 This year is the 20th anniversary of Fangsheng. All of us were continuing to promote the core values of "responsibility, integrity, quality, innovation, thrift, and sharing" during the celebration. The sports spirit of health, unity, vitality, competition and cooperation was in line with both the culture of Fangsheng and MiSo. We are confident and enthusiastic, step by step, to fight for our another bright 20 years together.