China is one of the main CBD sources in the world. According to Statistics data, the cannabidiol market in China was forecasted to reach around 4.55 billion USD by 2024. China is always attractive to many global buyers. However, regarding CBD products, they are always confused with some voices online. For example, some people say CBD isolate is illegal in China.
It is indeed that the legal status of cannabis in China is complex and strictly regulated. As it stands, industrial hemp and CBD products are legal in China. However, there are strict controls in place regarding the manufacture and distribution due to concerns about potential drug misuse. In China, hemp can be grown in Yunnan Province and Heilongjiang Province. In these provinces, the cultivation of hemp is regulated under provincial law. If you want to find a strategy partner in China for CBD product supply, here are three things you may need to consider.
No.1 Find a Licensed CBD Manufacture
Yunnan province in China, one of the original birthplaces of industrial hemp in the world, is currently the only province that relevant departments have approved to grow and process industrial hemp legally. As early as January 1, 2010, the Yunnan Province Industrial Hemp Cultivation and Processing Regulations provided a legal basis for developing industrial hemp in Yunnan, establishing a relatively comprehensive policy, regulatory, and supervisory system. Furthermore, Yunnan's unique geographical and climatic conditions have enabled the large-scale and industrialized development of hemp cultivation.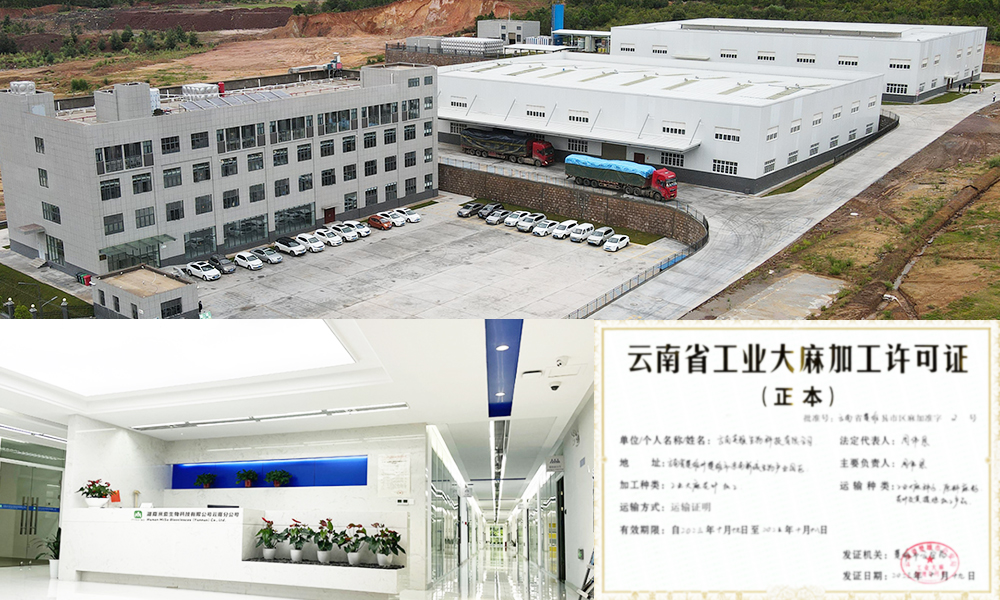 How to Find a Legal CBD Manufacturer in China?
Different from normal products, legal is the first thing to be considered. It will promise your CBD shipping to your destination in a safety way. Same as Hunan MiSo Bioscience, in Yunnan, a legal CBD manufacturer shall have Yunnan Industrial Hemp Processing Certifications or also have Yunnan Industrial Planting Certifications. Both those two licenses are issued by the local Public Security Bureau.
Top 2 Find a CBD Manufacturer that Maintains Strict Standards
When talking about good manufacturing, many clients always want to find a GMP manufacturer. However, you will find that is not easy in China, especially in CBD industry. Does that mean CBD products made in China is not good? We should believe that scientific data never lies to us. So the best way is to test it. No matter where you buy CBD raw materials like CBD isolate or CBD products, this way always works well.
MiSo factory produces CBD with strict standards. Every step is strictly controlled under Good Manufacturing Practices (GMP) and the ISO standard. Our factory is also certified with ISO9001, Kosher, and Halal. If you are looking for a long-term strategy partner, welcome to visit MiSo factory.
Each year, MiSo will test our CBD in third-party labs overseas. Don't hesitate to tell us if you want a test report issued by a lab you trust.
Top 3 Find a Strategy Partner Who is a Professional in CBD Business in China
CBD logistics in China is as complex as regulations status. A good shipment solution will help you save much time costs and human costs, and lowering customer risk. A partner who is a professional in the CBD business in China like MiSo team can handle shipping and logistics, further reducing the possibility of costly mistakes, delays in delivery, or Customs detention risk.
Conclusion
Partnering with a professional CBD manufacturer in China can promise you a long-term stable CBD supply and save you time and logistics costs. We believe that Hunan MiSo Biosciences will be the right strategy CBD partner so that you can propel your CBD business to new heights with the benefits of exceptional product quality, compliance expertise, and long-term scalability.
Contact us
Tel: +86–731–82281512
Phone:+8613510015460
Email: apple.xiong@hnmisobio.com
Website:www.hnmisobio.com